It's time to lighten up.
Solatube daylighting is the simple answer when it's time to add natural light to your home.
Advanced technology.
Simple explanation.
It doesn't take a genius to understand how
Solatube daylighting brings sunlight into your home.
(It just takes one to create it.)
GET YOUR FREE SOLATUBE
DAYLIGHTING GUIDE.
See how natural light can brighten dark spaces in every area of your home.
GET IT NOW
Brilliant Technology
As the innovator in tubular daylighting, Solatube delivers technologies you won't find anywhere else.
Capture
Raybender® 3000 Technology
A patented daylight-capturing dome lens that:
Redirects low-angle sunlight for maximum light capture
Provides consistent daylighting throughout the day
Rejects overpowering summer midday sunlight
LightTracker™ Reflector
An innovative in-dome reflector that:
Redirects low-angle winter sunlight for maximum light capture
Increases light input for greater light output
Delivers unsurpassed year-round performance
Transfer Light
Spectralight® Infinity Tubing
Tubing made of the world's most reflective material that:
Delivers 99.7%* specular reflectivity for maximum sunlight transfer
Provides the purest color rendition possible so colors are truer, brighter
Allows for run lengths over 30 ft to deliver
Generate
Integrated Solar Electric Module
Photovoltaic panel collects solar energy
Stored energy powers smart NightLight which automatically comes on at night
Deliver
Form and function combine for optimal daylight diffusion with:
Solatube Decorative Fixtures
Warming and softening Effect Lenses
Ventilation, dimmer and nighttime lighting options
Making Your Home Look Its Best.
Wherever windows are sparse, Solatube can add the natural light that turns dark places into inspiring spaces. Take a look.
Closets
Bathrooms
Hallways
Kitchens
You Call. We Install. It's That Easy.
Not sure how to start with tubular daylighting? Give us a call and one of these Solatube Home certified installation consultants will be your guide with a free design consultation and no-hassle quote.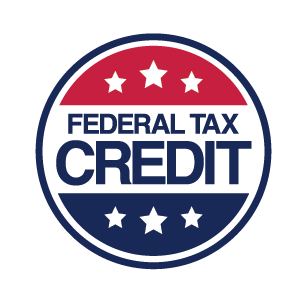 Everyone loves to save money! Save through a tax credit.
Solatube ISn Daylighting Systems qualify for a federal tax credit on both the price of the product and installation. Whether you install one or five Solatube ISn Systems, you get the credit on every unit, saving you a bundle.
Schedule a Consultation
Get a 24hr Price Quote
Let's Get Started Now. IT'S FREE!
Schedule your FREE, no-obligation daylighting design consultation or get a no-hassle price quote.